Próximo Futuro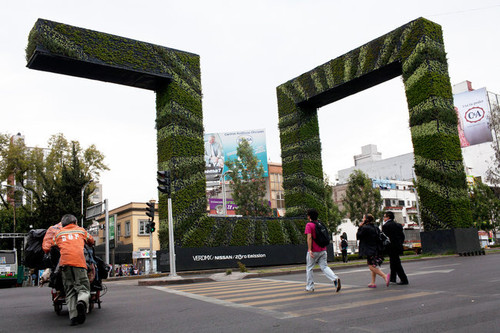 MEXICO CITY — "We must cultivate our garden," Voltaire famously wrote at the end of "Candide," but even he could not have imagined this: a towering arch of 50,000 plants rising over a traffic-clogged avenue in a metropolis once called "Mexsicko City" because of its pollution.
The vertical garden aims to scrub away both the filth and the image. One of three eco-sculptures installed across the city by a nonprofit called VerdMX, the arch is both art and oxygenator. It catches the eye. And it also helps clean the air.
"The main priority for vertical gardens is to transform the city," said Fernando Ortiz Monasterio, 30, the architect who designed the sculptures. "It's a way to intervene in the environment."
Continuar a ler no New York Times.